Glenluce is a small rural village in Wigtownshire, Scotland, that is situated 10 miles east of Stranraer and 15 miles west of Newton Stewart. This small village has a caravan park, town hall, a shop, and a parish church. Below we are going to take a look at some of the things that you can do should you ever find yourself in this quaint village.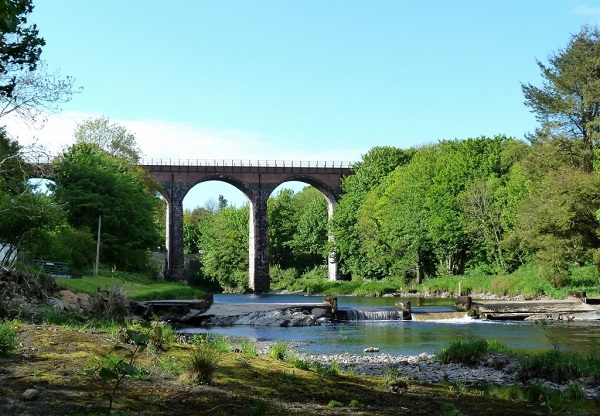 Go Trout and Salmon Fishing
Glenluce, which means Valley of Light, is set in a stunning valley through which the Water of Luce flows as it makes its way to Luce Bay. The River Luce is well known for its healthy sea trout and salmon population. It is controlled by Stair Estates and sea trout can be found in the river from around July onwards, while salmon can be caught all year round when the conditions are good. The salmon that you can catch will average around 8-10lb, but there has been the odd occasion where an angler has reeled in a 20lb fish. It is important to note here that you are only allowed to fly fish on this river, and it costs £80 to fish the river for the day.
Cistercian Abbey
A short distance from Glenluce you will come across the remains of a Cistercian Abbey from the 12th century. Throughout the years, Glenluce Abbey has been visited by royalty such as Robert the Bruce, King Jmaes IV, and Mary Queen of Scots. The Abbey is run by Historic Scotland, and the public are allowed to visit between the months of May and September. So, if you consider yourself to be a bit of a history buff and find yourself in Glenluce, you should definitely make the short trip to the old Cistercian Abbey.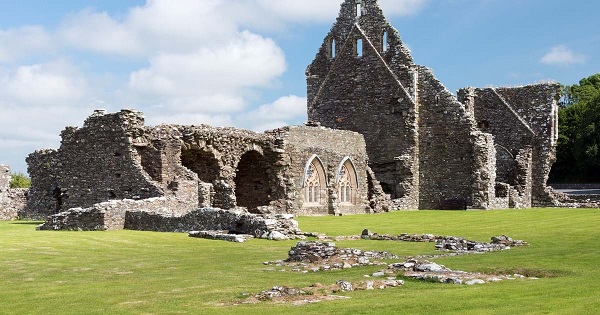 Wigtownshire County Golf Club
If you like to relax by having a few rounds of golf, then we highly recommend that you have some rounds at the Wigtownshire County Golf Club. This is a stunning golf course that any golfer should be honoured to play on and is considered by many to be one of the best courses in the west of Scotland, if not the whole country. It is open all year round, and visitors are always welcome. Once you have tired yourself out, there is a great clubhouse that serves delicious foods and a wide variety of beverages. A day of golf on a Monday to Friday will cost you £43, while if you decide to go and play on a Saturday or Sunday it will cost you £45 for the day.
Go on a Lovely Walk
The west coast of Scotland is a beautiful part of the country, and Glenluce has some amazing scenery that will take your breath away. There is one easy and stunning walk that will take you from Glenluce Village all the way to St Helena Island in Luce Bay. This walk follows the path along the west bank of the River Luce, through woodland, along the edge of the aforementioned Wigtownshire County Gold Course and finishes at Luce Bay. So, if you are the type of person that loves a walk, this is one you really have to try.
Source: https://www.visitsouthwestscotland.com/towns/glenluce/